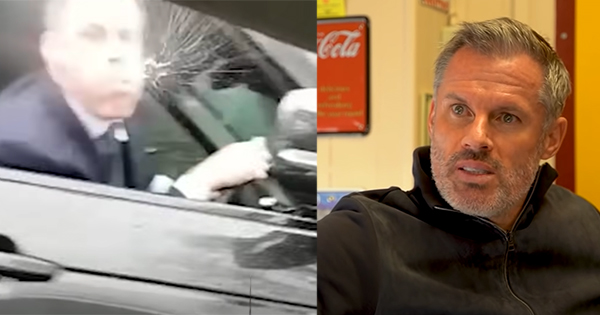 Jamie Carragher passed up the opportunity to re-state his apology to the teenage girl he spat at in response to being taunted by her Man Utd supporting father.
Instead, he wants to put the whole thing behind him, and is presumably hoping that everyone has forgotten his disgusting actions.
Unfortunately not Jamie, the video is still available on YouTube and is very much still fresh in people's minds.
The Sky Sports pundit also admitted that he would be thinking about playing for Liverpool when he was training with England.
The former defender revealed that playing for his country never 'meant enough' to him and that he was too willing to accept he was not as good as Rio Ferdinand or John Terry.
The scouser painted a picture that portrayed the Liverpool people as willing outcasts of the United Kingdom in a revealing interview with his Sky Sports colleague Gary Neville.
The episode in Neville's Overlap series saw the duo take a stroll round Carragher's hometown of Bootle.
It began in the local boxing gym where Mancunian Neville foolishly challenged the Scouse trainers 'You can't break me!'
A few rounds sparring in the ring and a beasting on the floor later and the boxers had suitably broken the defiant Neville.
The interview started after the workout with the pair strolling through the streets of Bootle.
Carragher seemed keen to come across as a man of people and in fact used that very phrase to describe himself as he handshaked and greeted those locals who just happened to be passing by while the cameras were rolling.
He spoke about his childhood growing up in Bootle, and how his dad was arrested on FA Cup final day after attempting to buy match tickets from a tout outside Wembley.
Conversation then turned to Carragher's time as a young player in the Liverpool team, and how his dedication and personality helped him force himself into the manager's plans.
Carragher had a glittering career with his hometown club, and as he pointed out in the episode, won everything at club level except the Premier League.
Despite playing his entire career for Liverpool, Carragher actually grew up in Bootle as a fan of fierce rivals Everton, so it is fair to say he knows the city and its two famous clubs better than most.
Talk moved on to the people of Liverpool and their characteristics and traits. Carragher described them as 'having personality' and not being shy or afraid to speak their minds.
Neville asked if they had felt let down by the government and the state after the Hillsborough disaster was brushed under the carpet for so many years.
The blame of the tragedy, which saw 96 people crushed to death after too many fans were allowed into the stadium, was placed on the Liverpool fans by the authorities, and the victims' families spent 25 years fighting for an inquiry which eventually found the police were to blame.
Carragher admitted the people of Liverpool felt angered by the coverup and added that they felt like saying 'we told you so, but you didn't believe us' to the rest of the country.
He also thought it added to the suspicious, untrusting nature of the city's people towards government.
Carragher clearly loves his city and its people. He showed off his JC23 foundation, which does great work to help young people in Bootle, and also offered support during the covid pandemic with regards to free meals for kids out of school.
Neville then moved on to a regular feature of his Overlap series called 'Failure is a bruise, not a tattoo', where he asks his guest to talk about the lowest point of their career.
Carragher was immediate in admitting it was when he was filmed spitting at a teenage girl as his car drove alongside the one she was travelling in, in response to being taunted by her Man Utd supporting father.
The incident caused Carragher to be suspended from his duties as a Sky Sports pundit and did a great deal of damage to his public image.
In the segment, Carragher admitted he did wrong, but chose not to reiterate his apology to the girl and her family, instead saying: "I owned it, I did't blame anyone else."
Surely, this would have been a great opportunity to re-express his regret at the vile behaviour towards a young girl, but Carragher spoke only briefly about the negative impact his actions had on him. He clearly has had enough of being criticised for his wrongdoing and wants everyone to move on from it.
Unfortunately, it doesn't quite work like that.
Like most fans, I am still eagerly waiting for an incident in the Premier League which involves a player spitting at an opponent, so we get to see the former Liverpool man squirm in the studio as he has to condemn the perpetrator for their disgusting actions.
Where is El Hadji Diouf when you need him?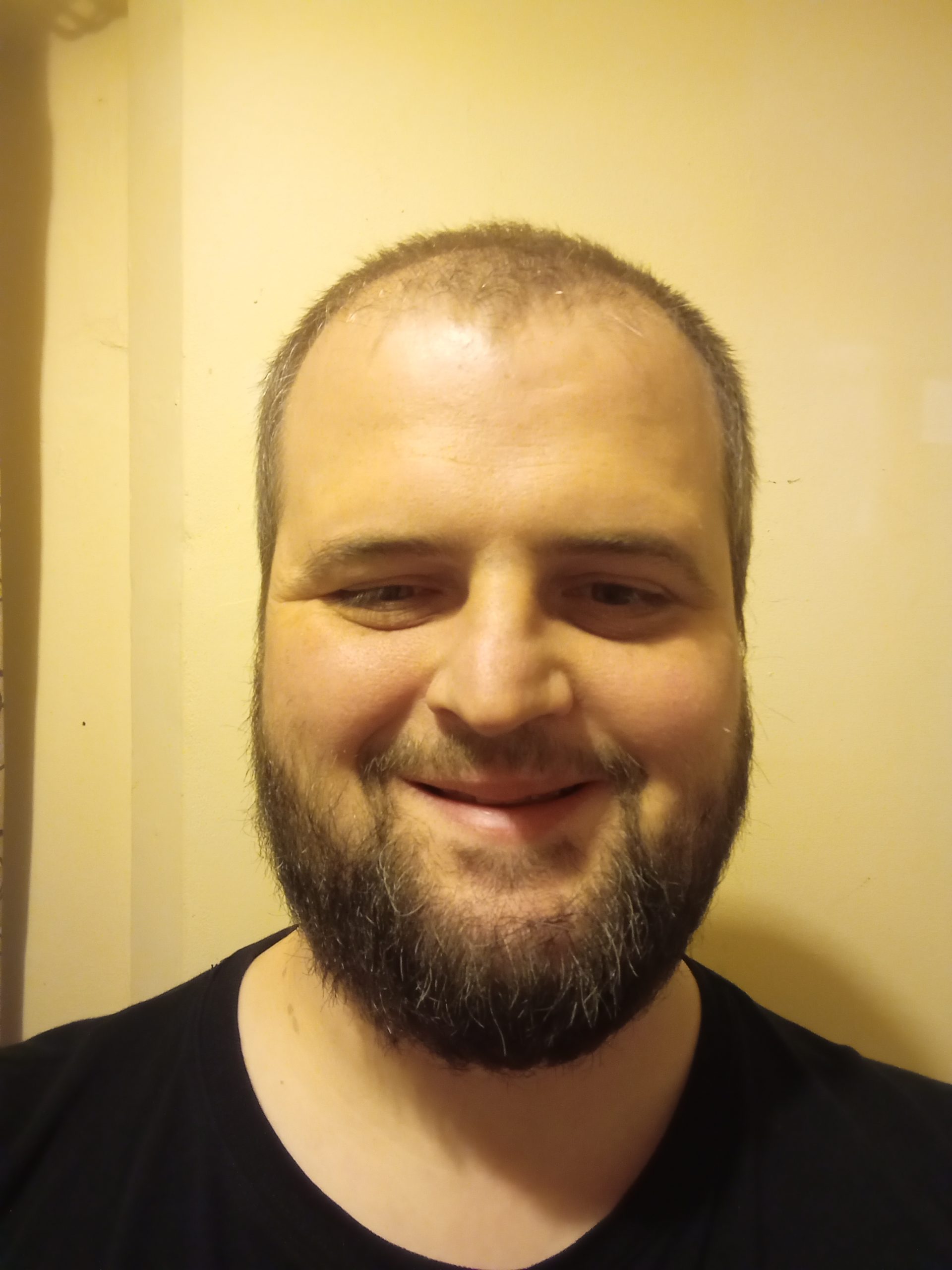 Lifelong fan of the Premier League, looking on from the outside since 1999 waiting for Forest to return to the top table where they belong. Probably get promoted this season.