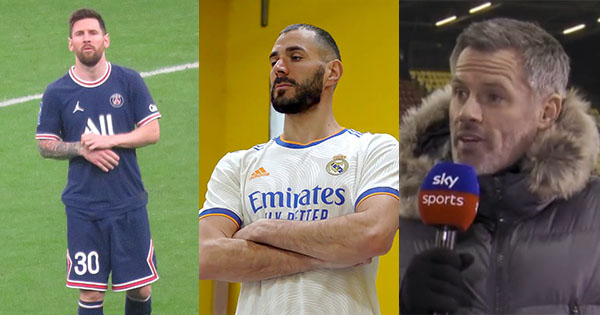 Karim Benzema is the unexpected man to step into the Lionel Messi vs Jamie Carragher spat as he piped up in favour of his former long-time El Classico rival.
"He knows nothing about football" the Frenchman said in response to Carragher questioning the Argentine GOAT's performances over the calendar year of 2021.
An entertaining side-plot to the action on the field emerged when Carragher revealed on Sky Sports Friday Night Football that he had received a personal Instagram message from Lionel Messi himself.
Gary Neville and Kelly Cates couldn't wait to hear what it said, but Carragher refused to show the private message in public.
He did reveal the content of it though and laughed that Messi had basically called him "a donkey".
It was in response to comments Carragher had made on Monday Night Football when he said that it was a bad move for Messi to go to PSG.
A personal message from the great man himself is a major surprise and Carragher took it in good spirits agreeing that 'compared to you, Lionel, I was a donkey'.
However, he still refrained from adding the genius forward to his 2021 FIFA Team of the Year, opting instead for his Liverpool star Mo Salah alongside Kylian Mbappe and Robert Lewandowski in attack.
The beef does not end there though, as Real Madrid striker and European football legend Karim Benzema has also stepped into the debate.
Benzema spoke to TF1 about Carragher's comments regarding Messi's move to Paris.
He said: "How won't he succeed? It is just a period of adaptation because he is not scoring a lot of goals.
"But watch what he does on the pitch. In any case, you cannot criticise a player like that, he who criticises Messi, knows nothing about football, in fact!"
The fiery Frenchman was certainly not holding back in defending a man who beat him to many big prizes as the pair spent more than a decade competing with Spanish giants Real Madrid and Barcelona.
Perhaps Benzema just couldn't stand to hear someone criticise the greatest player we have ever seen, especially a former player as ordinary as Jamie Carragher.
Maybe the Frenchman was angry he hadn't made the Sky Sports' pundit team of 2021, having scored 33 goals and provided 11 assists for club and country in the calendar year.
It certainly makes for interesting viewing for the average fan, as Carragher once again finds himself in the middle of confrontation.
Gary Lineker poked fun at him on social media last year after Carragher was over-aggressive in his defence of the Sky Sports stats when the Match of the Day host had questioned their accuracy.
Now, shockingly the world's greatest ever player is stepping out to have a pop at the scouser and is being backed up by one of the men he has fought against for years.
In this instance I have some sympathy for Carragher.
He is entitled to voice his opinions on Sky Sports, whether they are complimentary to the icons of the game or not – that is his job.
For what it's worth, I actually agree and wish Messi had come to the Premier League instead of PSG, to test himself against the best league in the world.
I also, would have chosen Mo Salah for the team of 2021 but alongside the Copa America winning Messi with Mbappe the man to miss out.
So, Carragher has not done a lot wrong on the face of it but trouble does seem to follow him around.
What is also notable is the deafening silence coming from Carragher's former team-mates and friends in the game.
Steven Gerrard, Danny Murphy, Michael Owen and Steve McManaman all have suitable platforms to stick up for their old mate in this mismatch of public popularity.
None have as yet, or anyone else as far as we can see.
The Liverpool club anthem is You'll Never Walk Alone and the city prides itself on its solidarity and community spirit.
At the moment one of its most famous sons has been left out to face all the big lads on his own.
Honoured to be called a donkey by the Legend Lionel Messi! @EASPORTSFIFA

— Jamie Carragher (@Carra23) January 21, 2022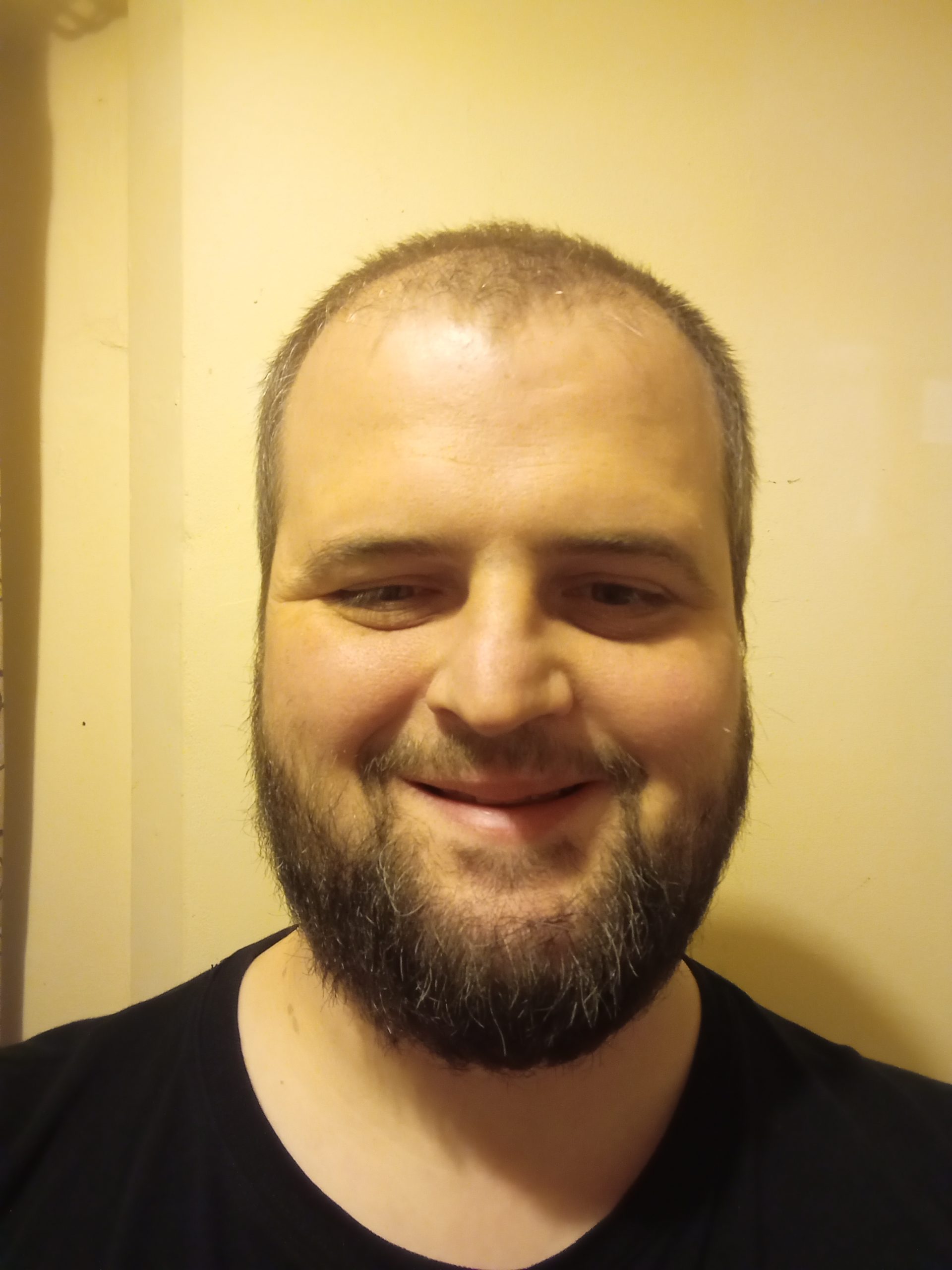 Lifelong fan of the Premier League, looking on from the outside since 1999 waiting for Forest to return to the top table where they belong. Probably get promoted this season.