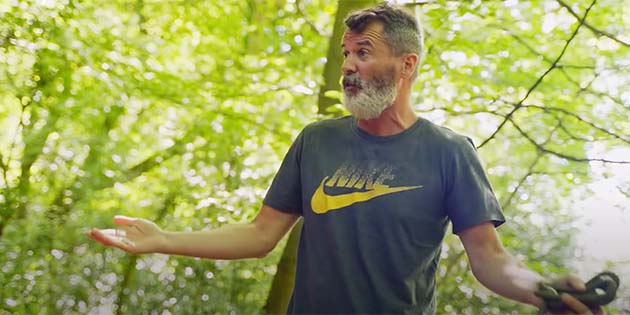 Roy Keane pleaded with his former team-mate Gary Neville to tell him what he needs to do to get another job in management, asking him to explain 'what is networking?'
The comical exchange took place while the two former Man Utd stars were out walking Keane's dog, as part of an interview for Neville's YouTube series The Overlap.
The Sky Sports pundit visited his former team-mate and joined him on one of his famous dog walks.
The pair had plenty to talk about as they looked back on Keane's career, and the Irishman told some great stories about his playing days.
Keane is undoubtedly one of the iconic figures of the Premier League era, having led Man Utd during the most successful spell in their history.
Known for his ferocious nature both on and off the pitch, Keane admitted that he felt his reputation does him more harm than good with regards to landing another job in management.
He admitted that he wants to 'get back in' (to management) but felt chairmen of clubs were wary of employing him because of his hardman, no-nonsense image.
He explained: "People think he fell out with Ferguson and McCarthy, and they probably think I'm trouble, but I don't think I am."
"I still think somewhere in there I could be a good manager."
Neville was not brave enough to question that but did suggest to Keane that he might struggle for employment because he refuses to 'play the game'.
He spoke about his own experience during his ill-fated spell as manager of Spanish club Valencia, revealing that the media were always asking him what his 'idea' was regarding football.
It opened up the discussion to what modern-day managers have to do to impress potential employers now.
Neville again insisted that Keane might struggle because he refuses to 'network' and to 'play the game'.
As is often the way, Keane got a little riled up by this and explained that when he was working as assistant to Martin O'Neill for the Ireland national team, he would go and scout players and be polite to people, 'is that not networking?'
He added that he doesn't understand why some managers, himself included presumably, get only one or two chances in the game, while others get several opportunities.
He didn't name names but pointed out that there have been many managers who have had six, seven, eight jobs in the Championship.
Neil Warnock, Steve Bruce, Tony Pulis and Sam Allardyce would be a few names that would fit this description.
Neville tried to explain to Keane that the managers who get lots of opportunities do so, because they play the game.
They have a presentation outlining their philosophy as to what they would do with the team and club to impress their potential employers.
It is unlikely that Keane will be whipping out the PowerPoint on his laptop ahead of his next interview, but the discussion did beg the question: Is Roy Keane too ferocious to be a successful manager?
His fierce reputation has several facets to it. Firstly, he was a ferocious midfield warrior on the pitch who was never afraid of a challenge and would never back down from a fight.
There is more to his character though, as showed by the numerous bust-ups he had during his career.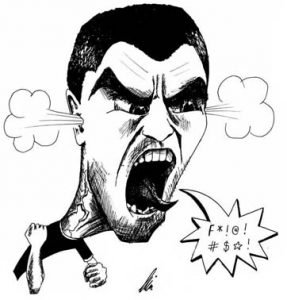 The next Keane trait that adds to his reputation, is his demanding nature of those around him. The Cork man got every ounce of his own ability throughout his career and demanded those around him show the same commitment at all times.
He admitted that maybe he would upset his team-mates at Man Utd by bossing them around over buying too many cars or arriving to training on their phones.
"Maybe that would annoy some lads" Keane conceded.
Maybe? It definitely would annoy people, bearing in mind these were top professionals themselves, such as David Beckham, Rio Ferdinand and Wayne Rooney.
Keane explained that he was trying to help people, but in the real world, you cannot tell people what to do with their money.
The next issue Keane faces is his reputation of being a man who struggles with authority.
He famously fell out with Sir Alex Ferguson at the end of his Manchester United career and did the unthinkable in walking away from his country and a World Cup after another row with his manager Mick McCarthy.
Even if Keane was in the right, surely he should have been able to put his feelings aside for the good of the group.
The man just cannot compromise on his principles, even when it is to his own detriment.
Another story from the interview that Keane told displayed his aggression and ruthlessness to anyone who crosses him.
When assistant manager at Aston Villa, Keane heard that Tom Cleverley had pulled out of a deal to join the club on loan at the last minute.
He believed that Cleverley really wanted to join Everton, and had simply been leading Villa 'down the garden path'.
So that's annoying but part of football, right?
Keane couldn't let it lie and explained how he phoned Cleverley to issue some stern words about his professionalism and integrity in misleading the Aston Villa management team.
The Irishman joked that as he ranted and raved he thought to himself, please hang up so I can stop!
The comical twist was that Cleverley had in fact joined Villa, unbeknownst to Keane, who then had to smile and welcome him on board when they met at Villa's training ground.
Another story Keane told, was of a conversation he had with his then-chairman Ellis Short while managing Sunderland.
Short suggested Keane would need to move into the area, to which he took offence.
"Why should anybody be telling me, a married man with kids, where to be living?" he asked Neville.
"I think I should answer only to my dad."
The former United star did concede that he could see where Ellis was coming from but added that there is a 'way to speak to people'.
Of course, that is true, and we all expect to be treated with respect by our colleagues, and even our bosses.
Though Keane laughs as he tells these stories, he must realise that it is this short temper and lack of tolerance that will be making chairmen and chief execs think long and hard about offering him a role at their club.
Would you really want to be the man to tell Roy Keane that he is not doing a good enough job?
This writer only feels safe to publish, because I am housed in an unknown safe location somewhere in the UK.
In fact, sorry Roy, didn't mean it, we think you're great! What a scary dude! I could almost feel his eyes burning into me already…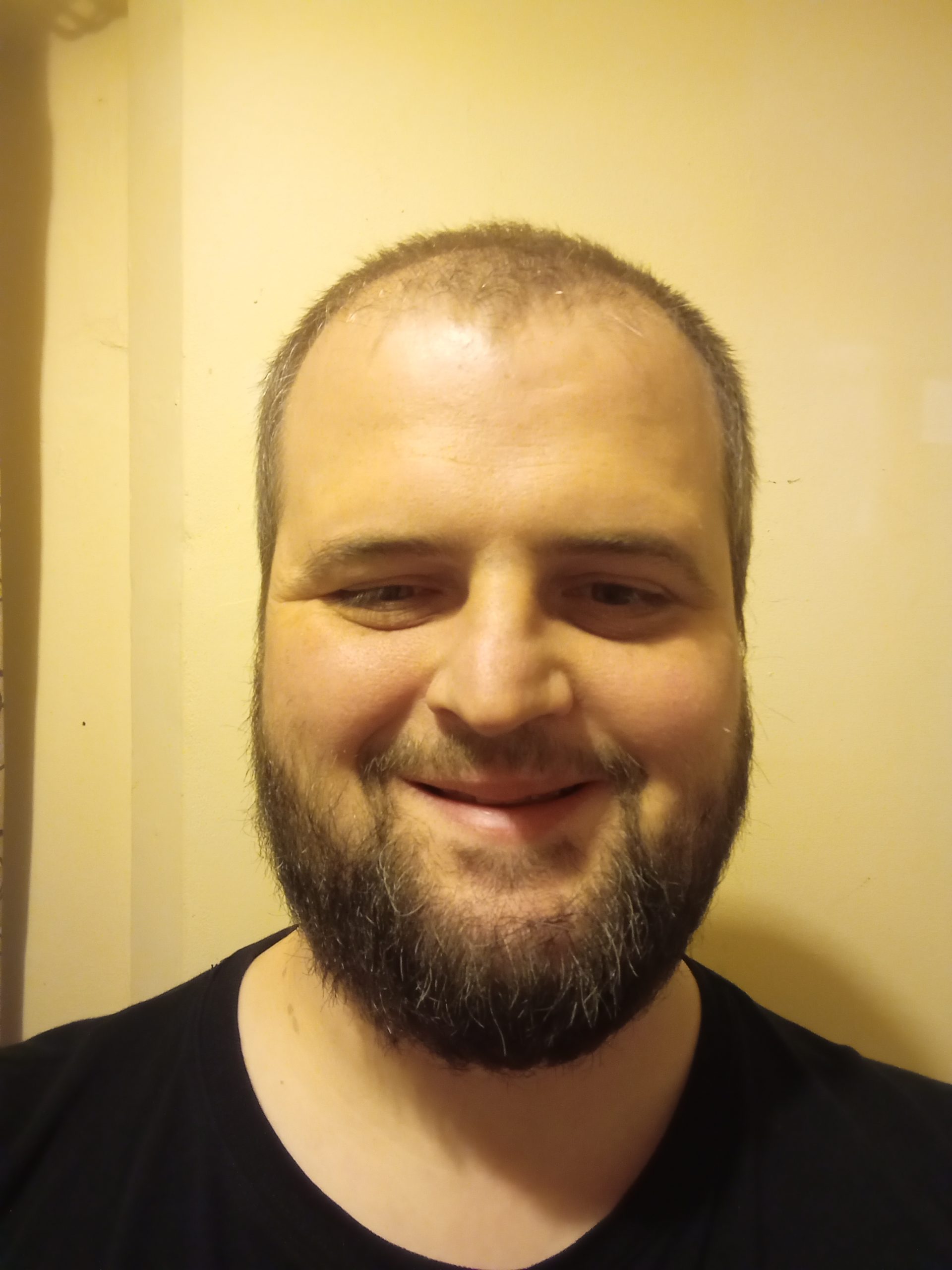 Lifelong fan of the Premier League, looking on from the outside since 1999 waiting for Forest to return to the top table where they belong. Probably get promoted this season.