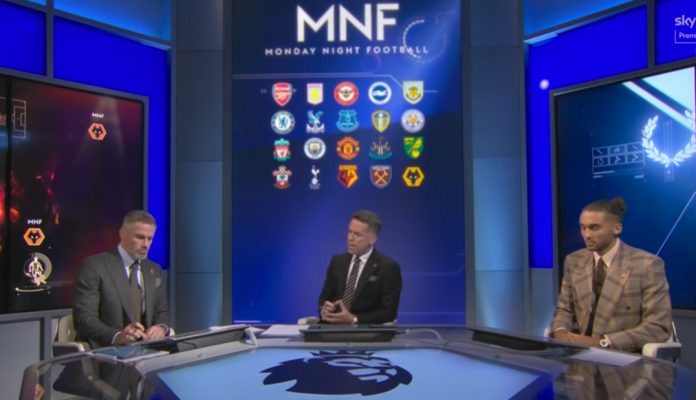 Sky Sports anchor Dave Jones delivered a brutal zinger towards Jamie Carragher on Monday Night football that had viewers falling off their sofas laughing.
The presenter welcomed Everton's injured striker Dominic Calvert-Lewin into the studio for the evening's broadcast, as his side travelled to Molineux to face in-form Wolves.
Calvert-Lewin immediately caught the eye with an extravagant checked suit, which Jones was quick to mention, joking that he put himself and Carragher to shame.
It was Calvert-Lewin's love of fashion that was the trigger for the comical diss Jones fired at the Liverpool pundit later in the show.
The three men discussed the weekend's results as is customary on the Monday Night Football show.
Calvert-Lewin spoke well and came across as a decent chap, as well as one who is ever growing in stature and self-confidence.
He offered some interesting insights into the movement and magic of Ronaldo, and added that as a striker himself, he is always trying to learn from the great man.
The attention then turned to the evening's game, which saw Wolves beat Everton 2-1.
In the aftermath of the match, Calvert-Lewin behaved with class and maturity as Carragher dissected his team-mate's deficiencies in conceding the two goals.
He also politely took a backseat while Carragher, who last played for Rafa Benitez more than a decade ago, went on to explain to viewers what the manager would be doing with the players in training this week.
Surely, one of his current players would be better informed of the manager's methods?
Anyway, the show continued, and Calvert-Lewin had the spotlight turned on him and his career so far.
He was modest but confident in his achievements, and of course had to mention that he scored the winning goal for England in the U21 World Cup.
The Sheffield-born forward admitted he had not scored enough goals earlier in his career, but now felt ready to carry the responsibility of being a regular goalscorer for both his club and country.
He also went on to explain that he enjoys fashion and clothes, and was unashamed of being expressive and experimental with his image as a young Premier League star.
The broadcast came towards its end, and Liverpool legend Carragher teased Everton star Calvert-Lewin that he had dived to win a penalty in the Merseyside derby from a previous season.
It was revealed that the two men had met in a shop in Liverpool city, and that was when Carragher first made the playful accusation against the young star.
Calvert-Lewin was adamant it was never a dive, joking: "I can still feel the push in my back now!"
However, what presenter Dave Jones picked up from the story was that Carragher had been shopping in the same outlets as the stylish Calvert-Lewin.
Jones is a solid presenter for Sky Sports football coverage, and a clear upgrade on the unpleasant and outdated Richard Keys who used to front the shows.
He does tend to tip-toe over the line of unbearably smarmy when interviewing the game's top stars, in overdoing the praise and compliments.
However, to a certain extent, that is his job, so we will let him off.
Especially after the line he delivered to end the broadcast on Monday.
Following on from discovering that Carragher had been shopping in the same stores as the young, cool Calvert-Lewin, Jones joked that 'he wouldn't be able to afford anything in there anyway'!
Wow, where did that come from?
There was no time for Carragher to hit back as Jones ended the broadcast, but viewers did get to see the scouser smile through gritted teeth at the camera one last time.
If looks could kill!
Hopefully, anyone travelling home on the motorway that evening kept their car windows firmly shut, as it looked like Carragher was spitting feathers over his on-air embarrassment.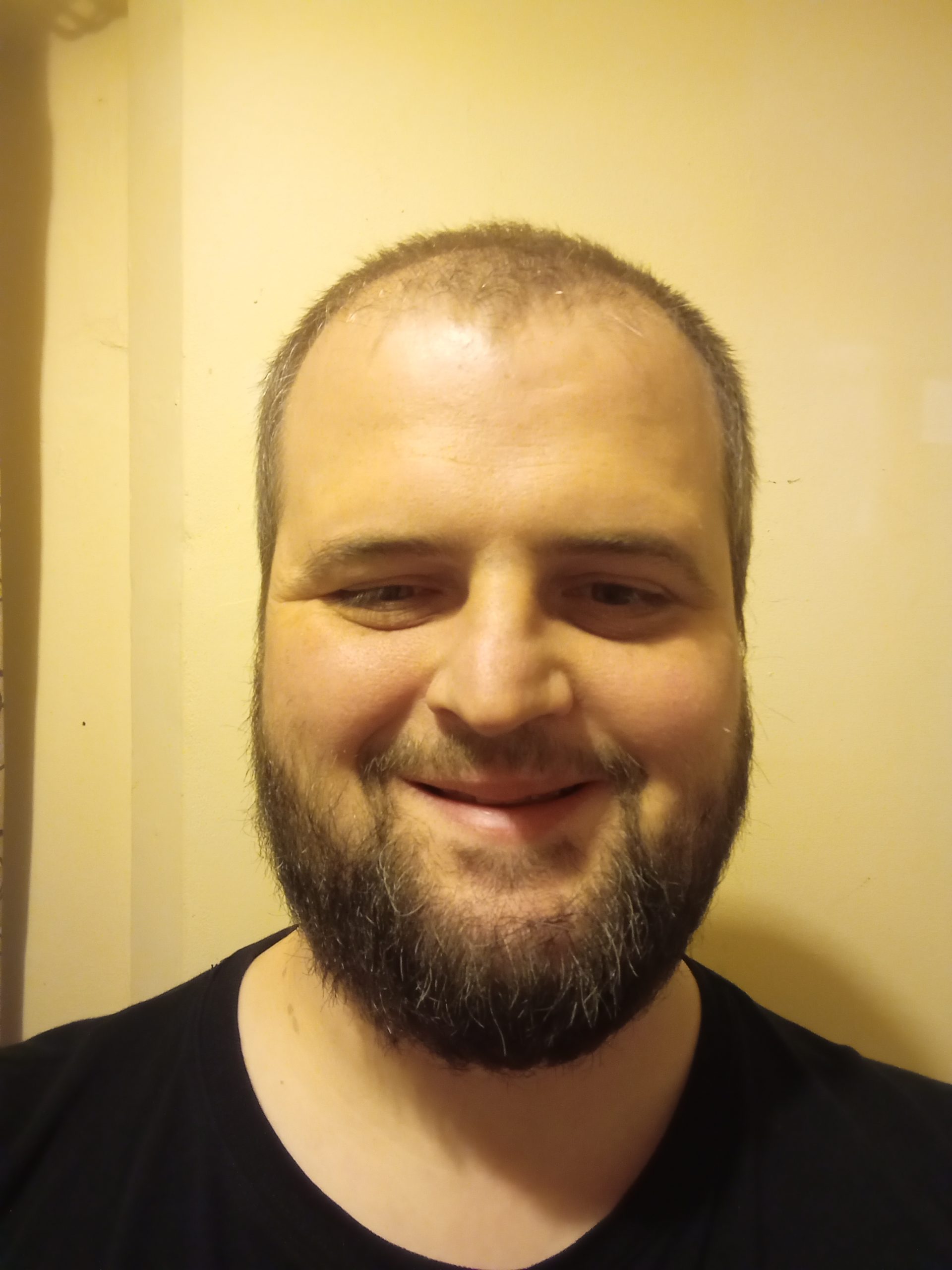 Lifelong fan of the Premier League, looking on from the outside since 1999 waiting for Forest to return to the top table where they belong. Probably get promoted this season.