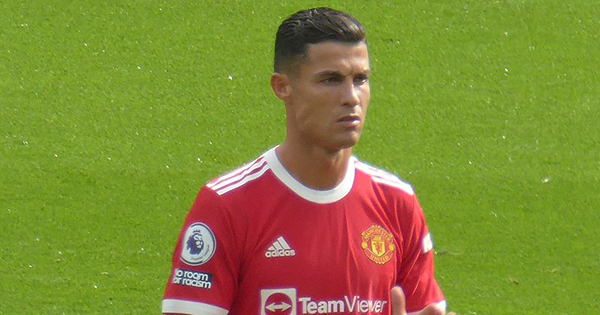 He might be a United legend, and will forever hold a place in the hearts of fans for his Champions League and Premier League winning exploits – but the team has gone backwards since he returned to lead them out of the doldrums.
Lots of Manchester United fans don't like hearing this but it should be said – Cristiano Ronaldo has wrecked their team.
The marque signing of the world's second-best player could have set the club back at least three years and undone the progress the club had made under their beleaguered manager Ole Gunnar Solskjaer.
Things have become so bad for the United boss that even that last sentence would have brought a snort of derision from some fans.
Their brains are frazzled from years of watching Manchester City and Liverpool light up the league.
They would happily deny that United had made any progress under Solskjaer if it meant they could hound him out and avoid looking elsewhere for the blame.
Just look where United were at the end of last season.
In second place, sandwiched between two of the greatest teams the Premier League has ever seen.
Admittedly, Liverpool had a huge crisis of form mid-season, but none of the other challengers finished above them, just United and title winning City.
It was United's joint highest finish and second highest points total since Sir Alex Ferguson's last season eight years earlier.
Progress may have been slow, but it looked like they might have a chance of getting somewhere.
With the aim of somehow turning the second-best team in the league into title winners, Solskjaer started planning for the next season.
Things went well over the summer. He added England star Jadon Sancho to the ranks. The youngster had earned a reputation a one of the best players in the Bundesliga over the past three years and was seen as the man to bring United's attack to the next level.
French world cup winning, Champions league winning and La Liga winning defender Raphaël Varane also arrived at old Trafford.
Adding players of this quality to a team that had just finished second in the league gave United a real chance of going one better next time round.
City manager Pep Guardiola may have taken a quick look at what was being built across the city and started to feel worried about what their neighbours might bring in the upcoming season.
What happened next could have been either a huge slice of luck or a moment of evil genius from the Catalan king.
It became apparent that Ronaldo wanted to leave Juventus and City appeared to go all out to sign the superstar.
It didn't go down well with United who didn't want their fans to have to face the sight of one of the club's all-time greats joining their bitter rivals.
It was bad enough when Carlos Tevez crossed the divide all those years ago, but Ronaldo joining City would have been unbearable.
Imagine those 'Welcome to Manchester' billboards, only with Ronaldo's face in place of Tevez's.
Even Sir Alex got personally involved to make sure his former player didn't sever his bond with the United faithful by joining City.
At the 11th hour Ronaldo changed his mind and signed on the dotted line for United for £500k per week – what a coup! What a success story! Very dramatic.
Only no one stopped to think whether City genuinely wanted to sign the star. If they did, they might have remembered that just weeks earlier, Guardiola had passed on the chance to bring Lionel Messi to the club on a free transfer.
Messi is Pep's guy, they won it all together at Barcelona many times over, but Pep didn't bring him to City when the chance arose.
Why then, would he bring the player he has never worked with, is two years older and would cost £30 million, when he passed on the chance to sign Messi on a free?
Something didn't add up but United didn't want to take the risk. They signed Ronaldo on mega money and told Solskjaer to get on with it.
All that careful planning and building towards the next level that had taken place during United's pre-season now had to be ripped up and very quickly restarted with the new dynamic to be built around the all-encompassing Ronaldo.
If Guardiola had wanted to disrupt last seasons closest challengers than a bluff like that was a stroke of genius. But maybe he genuinely wanted to sign him, who can say?
Ronaldo has always been a colossus and will always achieve the numbers that justify his status as first name on the team sheet.
However, unlike Messi who works for his team, Ronaldo's team has to work for him.
Juventus went backwards during his years in Turin.
They had become pretty much perma-champions in Italy, winning the Serie A title seven years in a row. They were also coming close to winning Champions League.
Juve had reached the Champions League final twice in the preceding four years – beating Real Madrid in the semi final in 2015, only to lose to Barcelona in the final.
In 2017, they knocked out Barcelona only to lose to Real in the final.
After Ronaldo joined the Italian giants, they had hoped he would provide them with the final piece of the jigsaw that could push them that extra mile it would take to lift club football's biggest trophy.
However, it didn't work out as well as Juve had expected. They won a couple more Serie A titles but disappeared from the business end of the Champions league.
Whereas they had been capable of beating both of the Spanish giants in the knockout stages in recent years, during Ronaldo's time they were sent packing by Ajax, Lyon and Porto.
They also relinquished their domestic title in Ronaldo's final season, finishing fourth only qualifying for the Champions League by a single point.
Of course, Ronaldo's numbers were as mind-bendingly brilliant as ever (81 goals in 98 Serie A games), but what good was that to the rest of the team? They had done better before he arrived.
Indeed, after the Portuguese superstar left Turin, his former teammates began to hit out at the impact he had had on the team.
Juventus legends Leonardo Bonucci and Giorgio Chiellini have both publicly complained about the impact Ronaldo had on the club.
Bonucci said that Juventus are starting to play more as a team now that Ronaldo has left, while Chiellini said that Ronaldo needs a team that plays for him.
Now it is the turn of English giants Manchester United to deal with the Ronaldo circus – and it isn't going well for them.
Like Juventus, they were better before Ronaldo arrived.
It may seem foolish to think that United should be regretting the fact that he is starting every week – but it is at the expense of Sancho's career getting off the ground – and potentially costing rising stars such as Mason Greenwood minutes on the pitch.
Presently, he is the one player who is consistently and reliably contributing to their end product ion the final third.
The trouble is that Ronaldo is too big to leave out – Solskjaer tried it against Everton in an attempt to rotate his squad.
United drew 1-1 and the manager's decision was met with a mixture of disbelief and anger from the fans and media – imagine if they had lost.
From that moment the press smelled blood and have been trying to get Solskjaer the sack ever since – conveniently forgetting the slow and steady forward steps the club had made under his leadership up until this point.
United have gone backwards precisely because of this – Ronaldo is too important. When one player has a status that is at a level so much higher than the rest of the team the other players start to lose their own mojos and killer instincts.
Bonucci said that Juventus started to think Ronaldo would do it all for them. Then on the rare occasions he didn't, no one was in the sort of form necessary to step up and pick up the slack.
This is similar to the situation United have found themselves in – only they have the added problem of having also totally undermined their manager.
There is no way that huge, historic clubs such as Juventus and Manchester United should be mere platforms for one superstar player to shine.
The likes of Cantona, Beckham, Giggs, Scholes, Yorke, Cole, Van Nistelrooy, Rooney, Ronaldo (in his first spell), Van Persie were all phenomenal players who propelled their United teams to greatness – but they never had such a gravitational pull that the rest of the team were unable to also play to their best level.
This is the problem United have now. Their superstar player is bigger than his teammates, bigger than the boss and, at this moment, bigger than the club.
They need to 'reluctantly' let the newly wealthy Newcastle prise him away during the January window and then let their young attackers off the leash for the second half of the season.
They had the right idea the first time.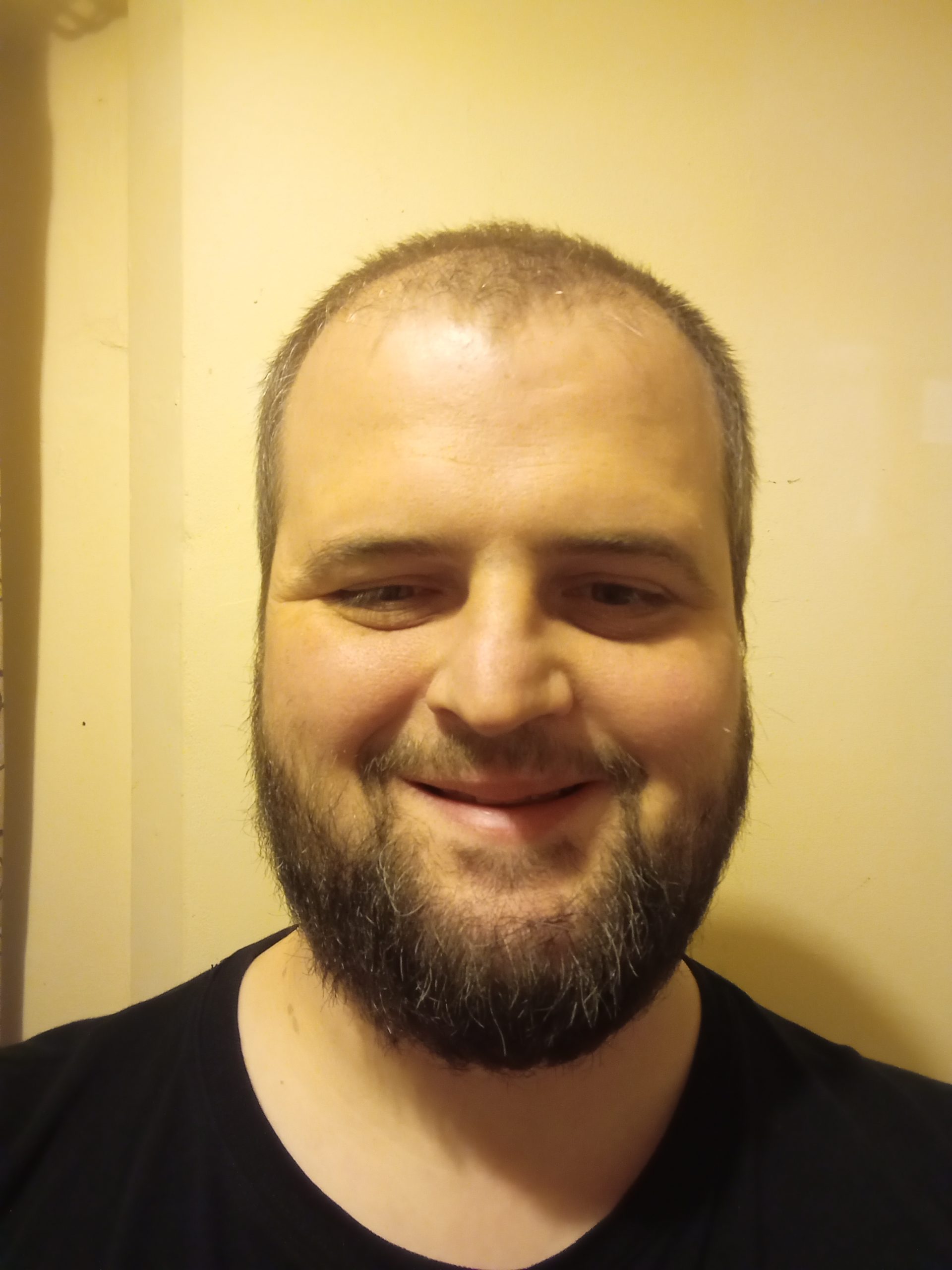 Lifelong fan of the Premier League, looking on from the outside since 1999 waiting for Forest to return to the top table where they belong. Probably get promoted this season.