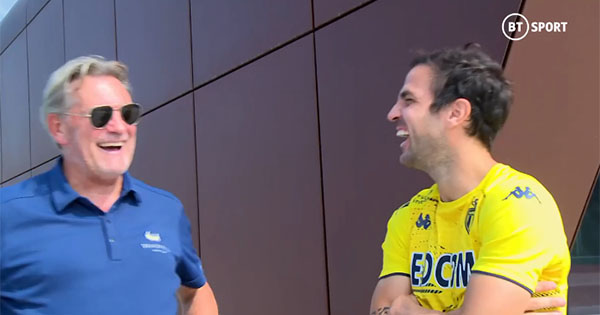 Glenn Hoddle: Extra Time is a fascinating documentary into the life of the former England playmaker created by BT Sport that should have the bosses at Sky sitting uncomfortably.
Hoddle shockingly suffered a heart attack in the BT studio in 2019 moments after being live on air, and his life was dramatically saved by a member of the film crew who administered CPR.
Thankfully Hoddle is now back in good health and worked with the crew at BT Sport to take a look-back at his life and career in football.
Now, for those of us born in the 1980s and beyond, Hoddle is a character that was always spoken of as a wonderful talent, but we missed his playing days and know him more as a manager and pundit.
Not that the Spurs man didn't come with a reputation to our generation, and the handful of VHS videos of highlights would have knocked about more than a few football fans homes.
Aside from the interesting stories that emerged in this documentary, the highlight reel from Hoddle's playing days was a treat in itself for the football purists.
The film took the usual turns of seeing Hoddle going back to where it all started and speaking with his old school mate. They looked back at explained how all this was just a field back them and over there is where we used to play. As always, viewers and listeners will politely indulge their storytellers these mundane nostalgia trips, but the story needs to have some meat to it soon. It does.
Hoddle is a thoughtful character and was undoubtedly a supremely gifted player. It gives him a unique viewpoint with regards to the game and his place within it. Was he a man ahead of his time? Should he have been born to a different footballing country? Is he just a bit barmy?
Hoddle's playing career took him from Tottenham, to Monaco, to Swindon where he took on the role as player-manager.
His managerial path went from Swindon, to Chelsea, to England and back to his beloved boyhood side Spurs.
He re-treads those steps and catches up with the characters he shared them with along the way, which unearths all sorts of icons that many fans would never realised Hoddle crossed paths with.
That is another good facet to the doc in that it is a great history lesson for fans, as well as being a look at the game through the eyes of one of its biggest thinkers.
The story gets interesting with the arrival of Ossie Ardiles and Ricky Villa to Tottenham. Hoddle revealed that he found two kindred spirits in the team, on his level when it came to footballing ability. The trio won the FA Cup together in 1981.
He starred for Spurs in a 4-0 win over Dutch side Feyenoord that included the world superstar Johan Cruyff.
He revealed that after the game Cruyff shook his hand and gave him his shirt, which Hoddle described as 'really classy of him'.
He played 53 times for England but claims he should have had double the amount of caps. Ardiles joked that he should have been Argentinian.
It broached the subject that as a hugely gifted player technically, Hoddle was considered a liability in English football.
He is not shy about the fact himself, and explained that his best position would be as a number 10, in behind a front two.
In the rigid manner that all English football was played using the traditional 4-4-2 formation, Hoddle's abilities were wasted and he found himself as a narrow right-sided midfielder for much of his career with England.
Although the circumstances were different, it is a similar issue that Paul Scholes suffered in the latter part of his international career as he was shoved out to the left to make space for Lampard and Gerrard – which never worked either.
The doc featured an interview from Hoddle in his playing days insisting there should be room for a player like him in the England team if the country hopes to compete with the world's best.
It was surprising to see for a fan who was too young to be aware of this story, and a similar thing occurring now is unthinkable, both because technical players are now highly valued and because we rarely see players speak so openly about their ability and his manager's error in not picking them.. Zlatan probably the nearest modern-day equivalent.
Watching the footage back, Hoddle described it as a 'stand for creative football'.
The obstacle led to Hoddle leaving Spurs for Monaco and he revisited the French province to meet up with his old manager, who turned out to be Arsene Wenger – well I never knew that. Two of the most beautiful footballing minds colliding.
Wenger told Hoddle he could always see he would become a coach, and described him as 'underrated in England, but loved in Monaco'.
Hoddle spoke about his own ability, and admitted he felt he could raise up above all other players on the pitch, almost to a spiritual level.
This was the first hint at the wackier side to Hoddle, which would go on to cost him.
He spent a long walk searching for a bookshop in Monaco that had sold him a book 30 years ago. Hoddle still had it and reading it had clearly had a huge impact on his life.
The story then turned to Hoddle's first stint as manager, with Swindon Town. He employed at three at the back system, one of the first to do it in England and won promotion to the Premier League, scoring a goal himself in a stunning playoff final.
He was snapped up by Chelsea, and was allowed to bring in quality players Ruud Gullit, Mark Hughes and Dan Petrescu.
The side was just getting going and ready to challenge for the title when Hoddle was offered the England manager's job.
He looked back at his excitement at the squad that contained battle-hardened leaders Alan Shearer, Tony Adams and David Seaman, and promising youngsters David Beckham, Rio Ferdinand and Paul Scholes, plus a wonderkid called Michael Owen.
Meeting up with his former players, and current colleagues, Ferdinand and Scholes, Hoddle looked back on the World Cup in France 98, where England lost on penalties to Argentina.
Both former Man Utd stars admitted it was daunting to train with Hoddle, with some of the lesser technical players worried that 'the manager is better that I am!'
Hoddle speaks about his football ideal, with three defenders and five midfielders always allowing an extra man to play short passes in a tight space around the opposition.
He felt the squad of 98 was capable of realising his dream. Perhaps it was, but Hoddle was not given the time.
He said he felt the British Press were disgraceful in the way they vilified David Beckham after the tournament and added that he always felt there was 'something against me' in the media.
Ultimately, it was his downfall as a comment he made with regards to his spiritual beliefs was misinterpreted by the papers who reported he felt disabled people were being punished for sins in a previous life.
An emotional scene followed as Hoddle was joined by David Davies, FA official at the time.
He accused the FA of not protecting him with the media, and their sharkish nature in stitching people up. In a powerful speech Hoddle explained that at 38 years old when he held the manager's job, he was ready to deal with the football side of the job, but was not experienced enough to play the media and not allow himself to be attacked.
Davies was full of regret, and the pair looked at the comparison today that current manager Gareth Southgate is afforded, regarding social media teams, press officers etc.
It is a change for the better but this moment reveals the true victims of a previous age as the scar is still visibly raw for Hoddle.
In a way that Brian Clough was considered to be the best English manager to never be given the England job, perhaps Hoddle was the best English manager to be hounded out of the role.
He also speaks to comedian David Baddiel who once again was made to explain one of the bullying jokes from his heyday when he mocked Hoddle and his employment of a spiritual healer in the England squad.
Hoddle looked Baddiel in the eye and asks him 'did I let you down?' in regards to his role as England manager.
Baddiel awkwardly laughs it off, saying no more than any other England manager.
The doc ends with Hoddle looking back at the near-fatal moment he collapsed in the BT Sport studio.
Robbie Savage, who was playing head-tennis with Hoddle live on air moments before his heart attack, explained he just collapsed and thankfully there was help at hand.
Hoddle is understandably shaken by re-visiting the event, but revealed how he is thankful at his second chance and plans to make every second count.
Good show, interesting guy and definitely a great football mind.
BT Sport, BBC, Gary Neville… leaving Sky Sports behind. How much are they charging now?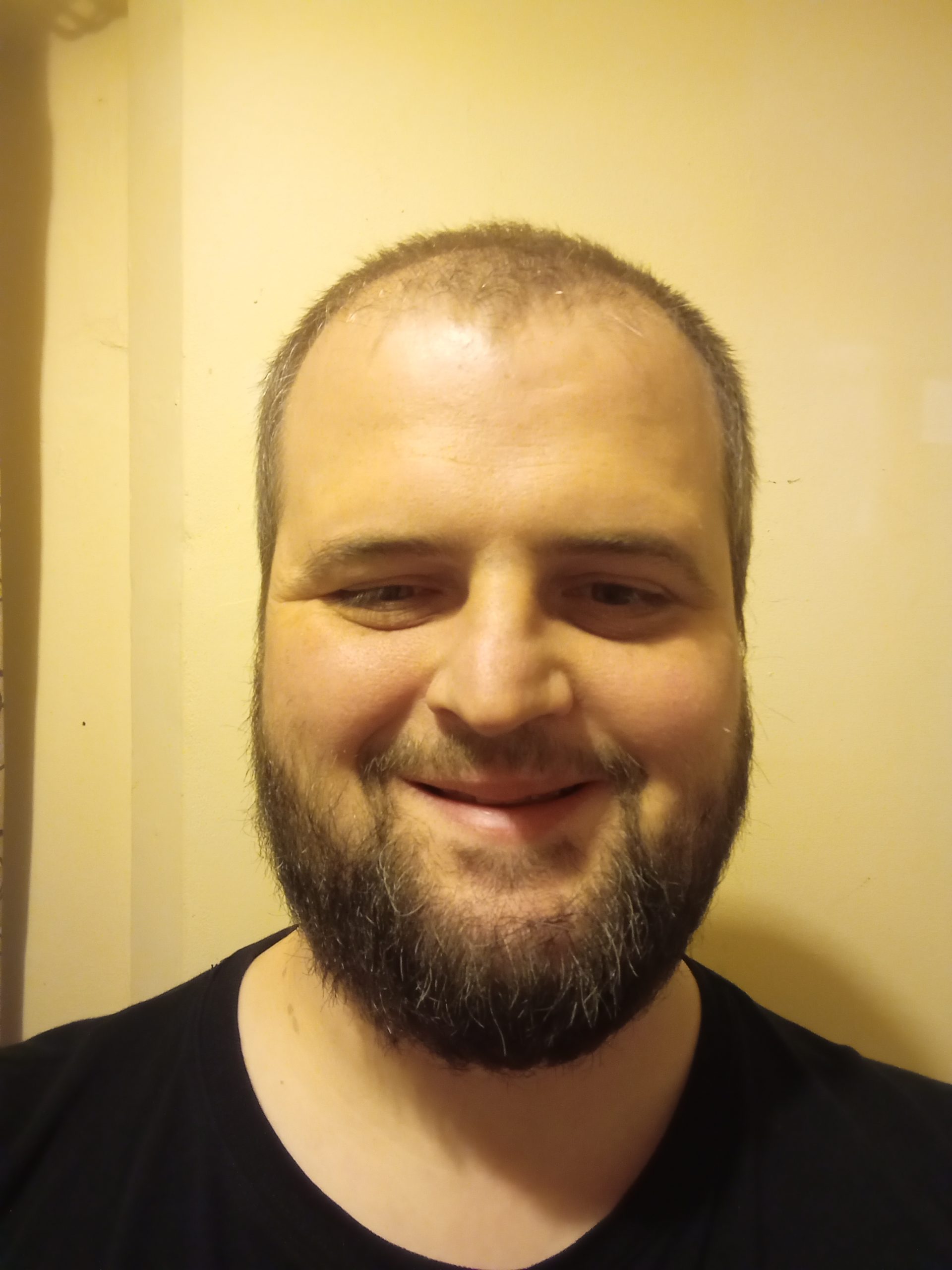 Lifelong fan of the Premier League, looking on from the outside since 1999 waiting for Forest to return to the top table where they belong. Probably get promoted this season.