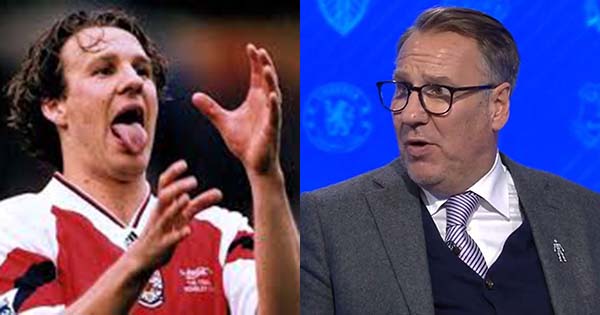 Intelligent and vulnerable gambling addiction documentary for BBC repeats openness and bravery of 1994 cocaine and alcohol admittance.
Full praise must go to former Arsenal playmaker and current Sky Sport pundit Paul Merson for his eye-opening self-investigatory documentary about gambling addiction.
The creative midfielder was one of the most talented players of his generation and won titles with Arsenal and went to a World Cup with England.
However, a black mark was always held against Merson for his mental fragilities following his admittance when in his mid-20s to alcohol, cocaine and gambling addiction.
Throughout his career, he entertained but probably failed to become the world force that his talent merited.
His lifetime battles with addiction have undoubtedly contributed to his downfalls both on and off the pitch.
What has to be recognised here is that Merson was brave enough to publicly admit his vulnerability and flaws back in 1994 as a 26-year-old and is doing the same thing now 27 years later.
1994 was not a time when a lot of people in the public eye would share their problems with the world.
He can often appear as somewhat of a comedy character on Sky Sports Soccer Saturday as he jumbles up his words and gets caught in hysterics.
However, in a world where every wannabe woke individual insists on the importance of speaking about mental health, Merson is doing it.
The BBC doc follows the hard-hitting standards set by other former players such as Jermaine Jenas investigating knife crime in his home city of Nottingham, and Ian Wright re-living his own childhood trauma in a harrowing look at domestic violence in the UK.
Merson opened his documentary: "Gambling's the killer, I know one thing and one thing only, it ain't going away, and that's the scary thing it ain't going away."
He then explains that although he struggled with various addictions in his life, gambling is the one he has not being able to fully beat, and he hopes to gain a better understanding of why that is.
"This is a hideous disease, it's cunning, it's baffling, it will get you.
"I think this is what blows people's minds away, you don't put nothing in you, this is in you.
"If I wanna go get drunk I have to physically put something in my body, if I wanna get high I have to physically have to put a drug in my body.
"This is in it already, it's there waiting, just constantly waiting all the time."
Merson goes on to admit he has lost more than £7m throughout his lifetime and lets the cameras into his home with his wife and young children.
He begins the investigation by visiting an old youth team-mate Wes Reid who first took him to a betting shop.
The pair reminisce and recall that from the beginning Merson showed an excessive behaviour towards gambling with an all or nothing mentality
Reid described it as: "You just went bang – loss, bang – loss, bang – all gone."
The first-hand memories then make way for science as Merson visits Cambridge University to work with one of their expert scientists on behaviour and gambling instincts.
He is made to complete an exercise in guessing which side a coloured chip will appear in a sequence of 10 and gambling his 'points' on the outcome – similar to higher or lower in a deck of cards.
Merson immediately displays a reckless mentality with his gambling instincts.
He admits to having stayed up all night gambling in the past through fear of no longer being on a 'winning streak' in the morning if he went to bed and smashing the screen of several laptops in frustration at having lost a bet.
Merson's test results reveal that he has a high tendency for risk taking.
The scientist described him as a sensation-seeker and his all or nothing gambling pattern is likened to his style of play on the football pitch.
Merson admitted: "I tried to play football like that.
"That's how I was, that's what made me the player I was, first of all I'd see it, and two I'd try it.
"Other people would play what I call safe football where they just give a simple pass, I didn't play like that it was all or nothing
"I was either gonna be very good or I was gonna be sh*t, looking back thinking about it, that's how it was with my gambling.
"That impulsivity that made me so effective on the pitch, nearly killed me off it."
Merson went to admit that in 1997 he chose to leave Arsenal, who had just finished third in the league and had Arsene Wenger as manager, for relegated Middlesbrough because it was worth an extra £350,000 per year in salary.
From a footballing point of view it was an gobsmacking decision, leaving one of the country's top sides that had world talents like Dennis Bergkamp and Nicolas Anelka, and an English backbone of Tony Adams and David Seaman, to move to the other end of the country and play in a lower division.
"Being a compulsive gambler, I couldn't get my head around how much I was gonna lose. I chose the money." Merson said.
The FA Cup winner gets more insights into the issue by sharing stories with other former pros who have struggled with addictions over a round of golf.
He gets further science to the discussion by undergoing an MRI scan while viewing images of family, nature, food and gambling to test the brain's stimulation. Unsurprisingly Merson shows high level of interest in the gambling images.
There are two further viewpoints that Merson seeks out before the end of the documentary, and he should be praised for embracing all the people he met with an open-mind and honesty about how he could see each element relate to his own life.
He goes on to meet the widow of a gambling addict who tragically committed suicide, revealing the real life and death severity that is a part of the country's gambling addiction problem.
Merson also spoke to a campaigner who wanted a ban on gambling companies advertising on live football broadcasts, pointing out that the last review of gambling advertising laws was in 2005, before the advent of smartphones and streaming services, leaving them outdated.
He also revealed the incredible amount of data that gambling companies held on their customers allowing them to cater their adverts and offers to maximise appeal.
Merson ended his film by admitting that he felt he would always be under threat of his gambling addiction and insisting more should be done to protect people from falling into similar problems.
It was a good watch and certainly asked a lot of questions about the moral stance that the game of football should take on gambling. I am not judging anyone as right or wrong but it is a question all need to ask themselves as to which side of the fence they want to be.
Could a similar ban be imposed on advertising to the one tobacco companies suffered from their long association with the world of snooker? Would there be people against that?
It is a serious issue and things are getting worse rather than better in the UK at the moment regarding problem gamblers.
I thought I would do a little test of my own and counted the number of gambling adverts during the broadcast of Sky Sports Monday Night Football in December between Everton and Arsenal.
The results were very eye-opening in terms of the feel-good message betting companies send out about their products, the celebrity endorsements, and the target audience in mind.
I bet you can't guess how many gambling ads or images there were in the total four-hour broadcast. I've counted what I saw, I probably missed a few.
1. The programme itself, Monday Night Football, is sponsored by Bet365 so they have an ad at the beginning and end of every advert break if that makes sense, and this is what followed.
2. Jermaine Jenas and Robbie Savage enjoyed a game of table-top football amongst an incredibly enthusiastic pub crowd while Sweet Caroline rang out for William Hill.
3. Betfair ad with Fatboy Slim's classic anthem Right Here, Right Now and another for data update app live score which also has its own betting options.
4. Ray Winstone narrating a free-running/Subbuteo themed race to the stadium for Bet365 (yes, an advert inside their sponsored programme making it three ads inside a single break of the broadcast!)
5. An advert for the upcoming World Darts Championship, which included the display of UniBet as a sponsor on the players' shirts.
6. Peter Crouch leading a raucous crowd in football celebration for Paddy Power.
The game kicked off… Richarlison denied by a VAR offside call, Odegaard puts Arsenal 1-0 up at half-time.
Interesting, no gambling adverts, not even the Bet365 sponsor ad in the first break.
7. The National Lottery, promoting the good causes it supports with the Three is the Magic Number soundtrack.
8. Jermaine Jenas and Robbie Savage back for their second appearance of the night with Sweet Caroline and William Hill. Everton's midfielders need to match this level of hustle.
Second half begins, Everton 0-1 Arsenal… Rafa most likely getting sacked in the morning…
Full time and Everton have snatched the three points thanks to an injury time thunderbolt from Demarai Gray. Nothing left to bet on for the night now right…
9. 32Red with the whacky Keith Lemon dancing around a casino to the funky summer track of 2012 Bom Bom by Sam and the Womp – trust me, you remember it.
10. Eric Cantona brings the star power and comedy in gate-crashing a date for Bet Bull.
11. Live Score then use an iconic image of Cristiano Ronaldo leaping to head the ball to get their name out there.
12. And once again the sponsored by Bet365 segway returns to the studio coverage.
13. Ladbrokes joined the party with a message of community fun as thousands of enthusiasts play the drums together – what fun!
14. Betfair portray betting as a cool intelligent underworld with a message of safer gambling.
15. Ronaldo's hangtime back for Live Score for the second appearance of the night.
16. BetFred makes a nearly full house with a boxing/snooker/racing/football montage to Get Ready by 2 Unlimited – trust me again if you heard it, you know it and it's a banger.
Jamie Carragher and Gary Neville reviewed the weekend's action with their usual aggression and the broadcast came to an end. Dave Jones remains just a mark over the unbearably smarmy line in the mind of this viewer.
A good night's football, four hours, analysis, goals, VAR, and 16 plus gambling adverts from more than ten of the leading players in the industry.
One gambling advert every 15 minutes on average.
Too many…?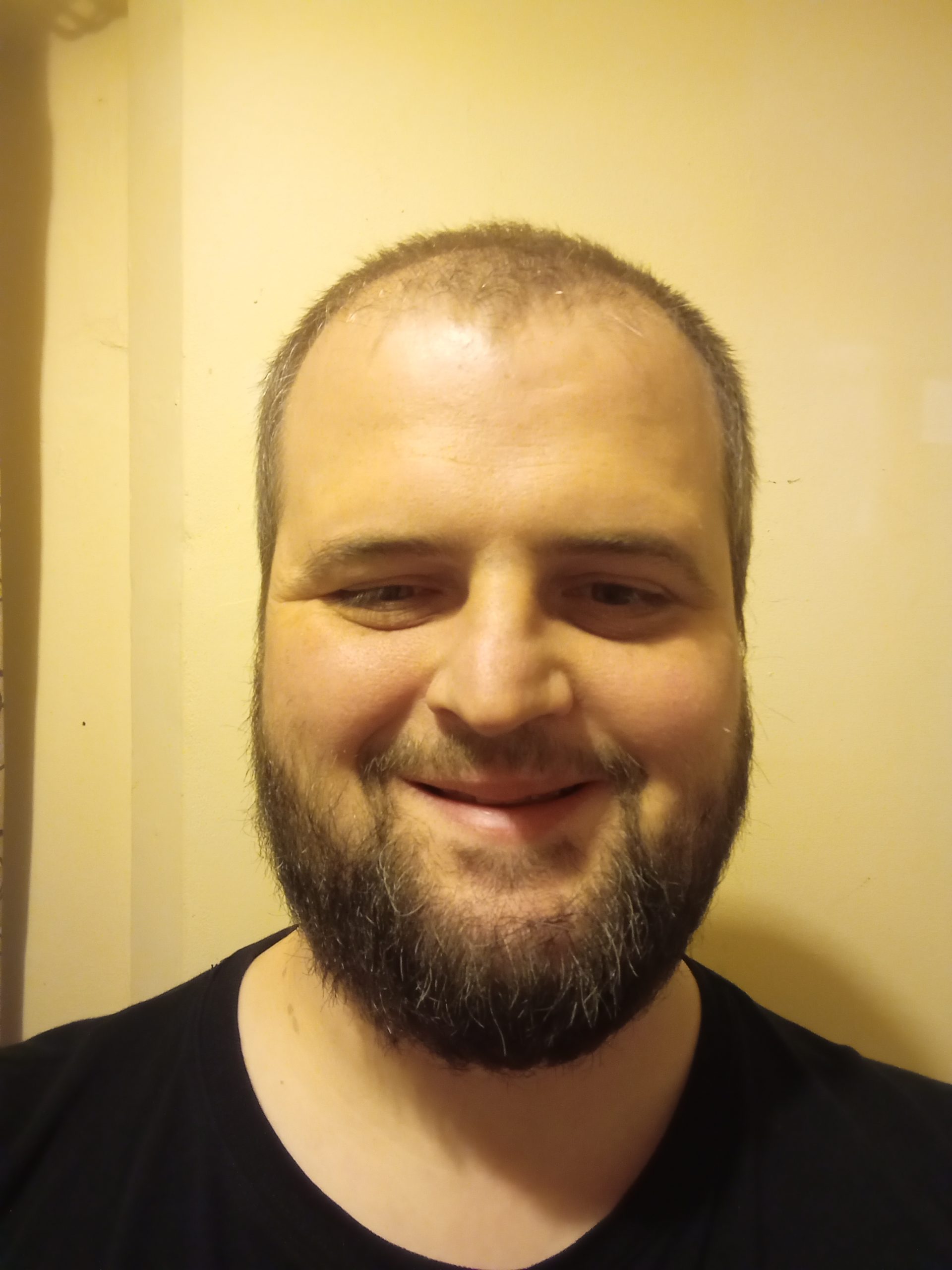 Lifelong fan of the Premier League, looking on from the outside since 1999 waiting for Forest to return to the top table where they belong. Probably get promoted this season.